All rights reserved. Copyright Blue Rhino Industries of America 2018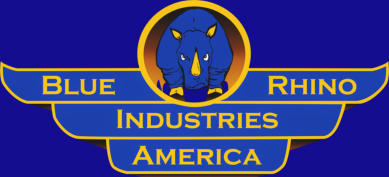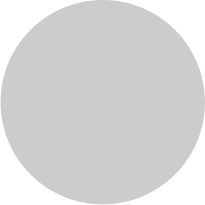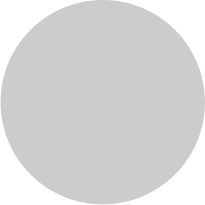 Charities and organizations we support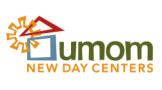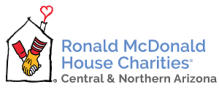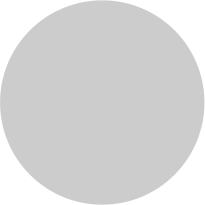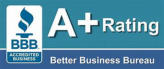 Cardboard - 8 tons / week
Cardboard - 16 tons / week
Cardboard - 24 tons / week
Cardboard - 32 tons / week
Cardboard - more than 32 tons / week
Cardboard - 12" x 12" x 12"
Cardboard - 18" x 18" x 18"
Cardboard - 24" x 24" x 12"
Cardboard - 24" x 24" x 24"
Cardboard - 30" x 24" x 24"
Cardboard - 30" x 30" x 30"
Cardboard - refridgerator / sofa
Cardboard - conveyor-feed
Cardboard - gaylord (empty)
Cardboard - gaylord (full)
Wood pallets - 48" x 48" (no 4x4s) - 10 / day
Wood pallets - 48" x 48" (no 4x4s) - 20 / day
Wood pallets - 48" x 48" (no 4x4s) - 20+ / day
Wood pallets - 48" x 48" (with 4x4s) - 20 / day
Wood pallets - 48" x 48" (with 4x4s) - 20+ / day
Wood pallets - larger than 48" x 48"
Wood crates - one side less than 36" (no 4x4s)
Wood crates - no side less than 36" (no 4x4s)
Wood crates - one side less than 36" (with 4x4s)
Cardboard - 5 tons / week
Wood crates - no side less than 36" (with 4x4s)
General trash - 2 compactor loads per week
The graph below is intended to be a general illustration of the appropriate applications for Blue Rhino Auger Compactor models.
Every application is unique, and this graph is merely a resource to help you, prior to discussing your application with us. Factors
such as feeding method, operator-involvement goals and operator ability, are just as important as what type of material and
how much material you want to process. We consider all these factors when recommending a particular Auger Compactor and
installation for your application.
General trash - 5 compactor loads per week
General trash - 5+ compactor loads per week
Wood pallets - 48" x 48" (no 4x4s) - occasional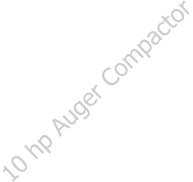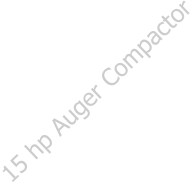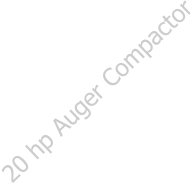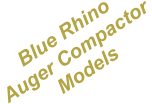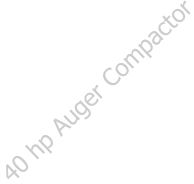 Blue Rhino Auger Compactors